Hotel ARGO is located in the center of Tbilisi (the capital of Georgia), in one of the most prestigious districts of the city, called Vake. Situated in the area with clean, non polluted air and away from the traffic noise, the hotel, nevertheless, is just a few minutes walk from the main high streets full of shops, bars, cafes and restaurants. The hotel has already become famous with the foreign business travellers and tourists for the successful combination of traditional Georgian hospitality, impeccable services, friendly atmosphere and diversified cuisine. Highly professional staff fluent in English, German, French and Spanish is at your service 24 hours per day. Main office equipment available for the guests (PC, printer, international fax / phone, photocopier, e-mail and Internet access). The hotel management regularly organizes sight-seeing excursions in and outside Tbilisi.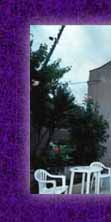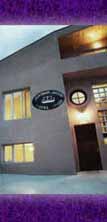 The owner of the hotel "ARGO" Mrs.Marina Shengelia would like to wish the guests interesting and successful stay in our wonderful country.

Tel : (+995) (32) 230673, (899) 531800;
Fax/phone : (+995) (32) 253303;
Address : 3, 1st Kobuleti Lane, Tbilisi, Georgia.
E-mail: argo@access.sanet.ge